A review on "Little Soldiers" by Lenora Chu.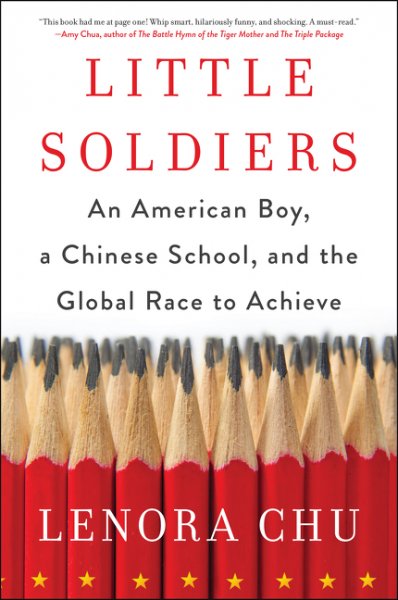 I have gone through the book in the title. I am no saying "have read", because for quite some time already, since first grasping this trick while conquering Baudrillard's "Simulacra", I am getting through a lot of material via listening to Text-to-Speech, rather than reading directly. Not just is it very handy when there is a "sunken" time during which it is not possible to execute tasks that require full concentration. This, however, comes at a price, namely, certain details are perceived differently, compared to reading in a traditional way.
Anyway, I have listened through the book, and it was an enlightening experience, which I would like to share with the world in this short review.
The book tells a story of an American couple with two children living in Shanghai for a few years, who's elder son had a chance to attend classes in a Chinese kindergarten (as opposed to what typically happens to the expat children in China – they attend foreign-style kindergartens, which are especially plentiful in Shanghai).
The book was especially interesting to me, as I am not an original product of either American, or Chinese culture, so I had a chance to see the story from a third-party perspective.